A trip is worth it.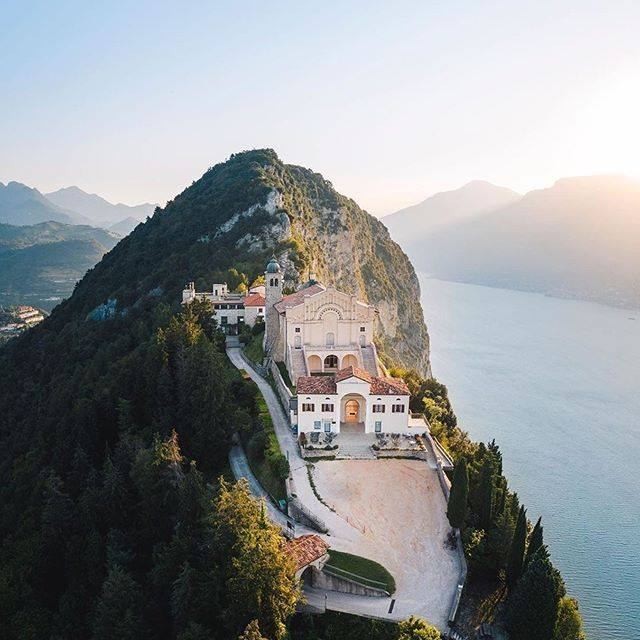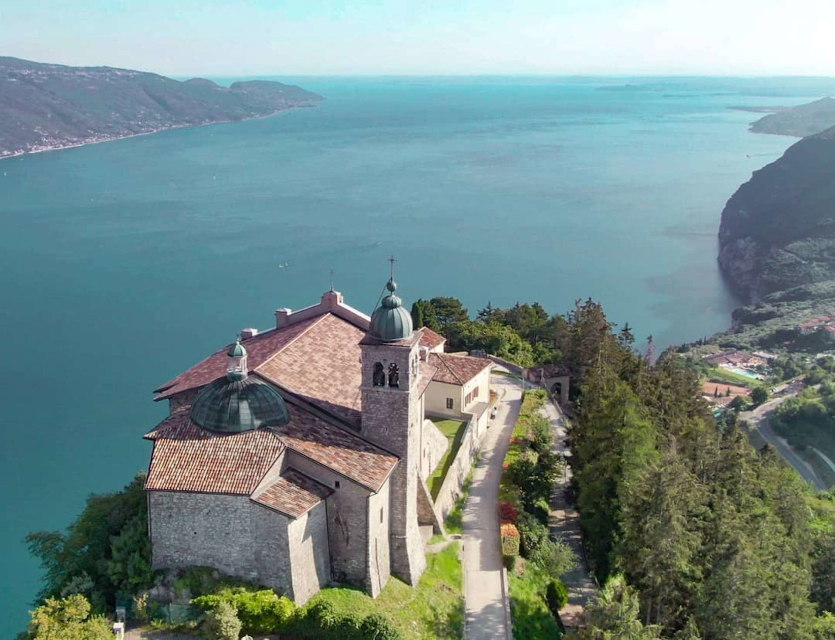 The Madonna di Montecastello is an Italian pilgrimage church in the local area of ​​the municipality of Tignale on the western side of Lake Garda.
It is located at an altitude of about 650 m on a plateau or on the mountain "Monte Castello" or "Montecastello".

The church was built in the 17th century on the ruins of a castle or temple, the existence of which has been dated to the 9th century through excavations. Documents from Pope Urban III. describe the appearance of the Mother of God in the form of a bright star during a struggle between Brescians and Trentinians to end the fight.

Behind the church there is a signposted hiking trail through which you can reach the summit of the Monte Castello mountain with the summit cross in about 20 minutes. From there you have an excellent view of the east bank and Monte Baldo opposite the lake. The way back leads through a forest with chestnuts, beeches and oaks. In the district of Prabione is the center of the Alto Garda Bresciano National Park with a lot of information about the park, the lake, the animals and plants of this region.
Furthermore, it is possible to descend on a steep and stony path down the mountain to the town of Campione del Garda, which opens up beautiful views of the lake, Malcesine and its Scaliger Castle and Monte Baldo.

The church can be reached via a steep road on the outskirts of Gardola in the direction of Tremosine. Below the church there is a parking lot with plenty of parking space. From there it is a 10-minute walk. But you have to be good on foot, as the small road is very steep. If you can't do that, you can go up there by car. However, there are only a few parking spaces at the top. There is a restaurant, bar and souvenir shops.